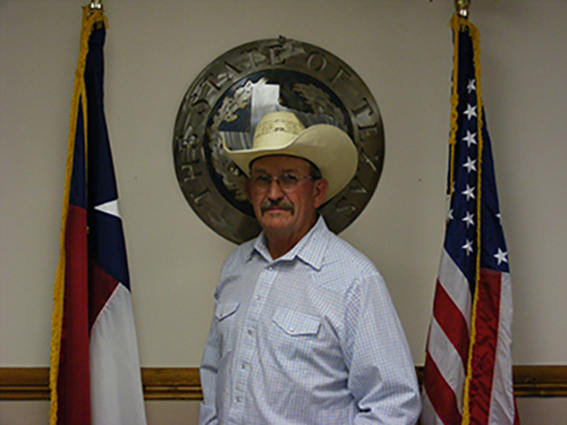 RANDY STRICKLAND
Randy Strickland is a lifelong resident of the Cross Plains area. Randy was raised in the town of Burkett and attended Cross Plains ISD. He graduated High School in 1970 and in 1972 he and Deana Wilson were married. Together for 42 years and counting, Randy and Deana have two daughters, Shana and Misty, and three grandchildren - Shambry, Blanie, and Bracken.
After 37 years of employment with the 3M company, Randy retired in 2007.
Randy's hobbies include Golfing, Roping, drinking coffee and playing tricks on his friends...which has been known to backfire on him a time or two. An accomplished musician, Randy and some of his friends gather at Jean's Feed Barn and play, to the delight of all gathered there.
Randy is known for his positive attitude and willingness to go the extra mile for the benefit of others. His purpose for running for City Councilman is an overall promotion and well being for the City and his constituents. Believing that God has blessed this City, his goals are to promote a pride in our city that is contributive to that end. Always encouraging the citizenry of the community, Randy believes that as we work TOGETHER in unity we can accomplish goals that would not otherwise be possible. As calf roping is one of Randy's hobbies, he understands the strength in unity concept and bases his belief of working together on the scriptural outlook found in Ecclesiastes 4: 12 "Though one may be overpowered, two can defend themselves. A cord of three strands is not quickly broken."