In 1987 the City of Cross Plains administration began efforts to establish a center for the benefit of its local senior citizens.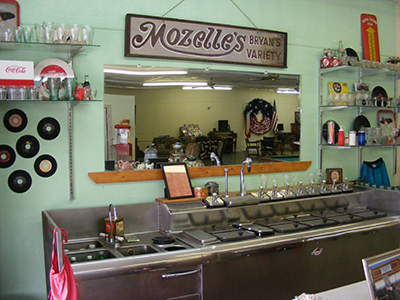 Not long after, JRB Grocery donated the building where the present Senior Citizens Center is located. As funding was required to get the center off to a good start the sitting Mayor and council members instructed the City Administrator to begin working on a budget for the center. Funds were allocated from the City's budget to help the private center get started. Then, in 2009, the City of Cross Plains took over the entire operation of the Center. In an effort to accommodate a smooth transition process Amber Thomas was named site proprietor. Currently, Dannes Turner is Site Proprietor. Today, the Center is a meeting place for all Cross Plains Seniors while serving the nutrition needs of our ageing community. On average, 35 "Meals on Wheels" lunches are prepared daily along with an average daily attendance of 15 at the Center. Vivian Wooten is head of the Kitchens operations and is assisted by Carrie Wheeler. Leslie Wyatt is responsible for the requisition and organizational supply for the kitchen.
The Senior Citizens Center is home to a growing library of books where the seniors can sit and enjoy reading. A computer lab is available for any senior who wants to upgrade their computer skills, search the internet or play an online game. A big screen television offers another setting where seniors can congregate and watch favorite shows and movies or watch the news of the day. Exercise equipment facilitates the seniors well being and health. Daily games are a vital part of the center and are well attended by the seniors and visitors on game night - 1st Tuesday of every month.
Cross Plains is proud of it's Senior community and encourages everyone to come by for a visit. Guests are welcomed and encouraged to come by and share a meal or participate in games with our local seniors.